CIMIC LIAISON COURSE (CLC 01/20)
INFORMAZIONI:
Quando:
Inizio 23/11/2020
Ore 08:00
Fine 27/11/2020
Ore 12:00

Dove:
Riviera Scarpa, 75 31045 Motta di Livenza (TV) Italy
MNCG HQs
Prezzo:
Gratuito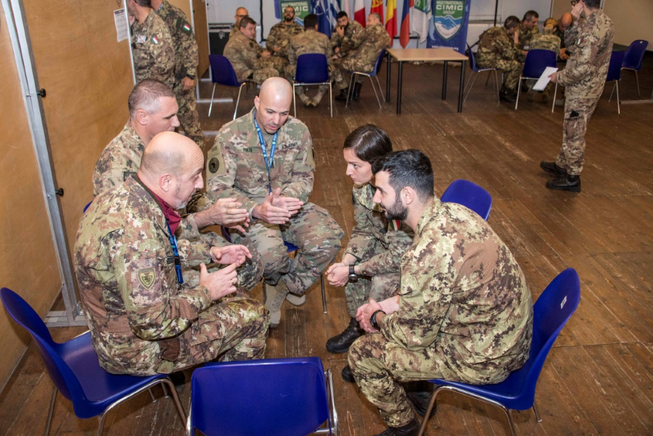 FROM 23 NOVEMBER 2020, 08:00 TO 27 NOVEMBER 2020, 12:00

FOLLOW UP OF NCFWC/ NCSWC. MAIN PURPOSE OF THE CLC IS TO COVER COMMUNICATION AND NEGOTIATION SKILLS THAT WILL STRENGTHEN STUDENT'S ABILITIES TO MEET THE CHALLENGES OF A CIMIC LIAISON OFFICER.
Course is designed to provide former NATO CIMIC course's students with knowledge, skills and tools needed to enhance their CIMIC Liaison capabilities with special reference to multinational and multidimensional contexts which characterize current NATO's Theatres of Operations.

Course content includes CIMIC Liaison Officer's profile, task and responsibilities, CIMIC Liaison field experiences, Cross Cultural Competence, Civilian environment assessment, Common operational picture.
Intercultural Communication & Negotiation are the core elements of competence and incorporated as guiding threads in the overall course curricula.